When I think of springtime, I think about the garden.
The way we amend the soil, the seeds we choose to plant, and the weeds we allow to survive another cycle will all affect whether or not we get to harvest nourishing rewards in the summer and fall.
Our careers, relationships, and workplace culture are the same way.
When we take time to examine what's needed, what's working, and what isn't, we open up tremendous growth opportunities in the important work each of us does in the world.
The weeds I'm pulling…
Social media: On January 1st I deleted my Facebook and my Instagram profiles. I am passionate about bringing out the best in people. I spend my career sharing, with coaching clients and corporate, audiences ways to communicate effectively, have meaningful conversations even when there are disagreements, and how to influence people to achieve positive outcomes. I believe that social media is poisonous to good behavior and of all of the platforms out there, Facebook has proven to be the worst.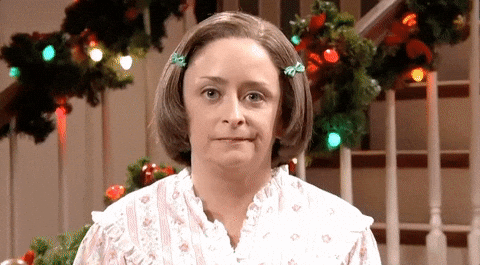 I was afraid to drop off Facebook and lose important connections, but I'm so very glad I did. Refusing to participate in Meta (Facebook is now Meta if you missed that piece of news! (link to article)) has had a wonderful side effect of allowing me time, energy, and mental space to cultivate real-world relationships so much better. It turns out that scrolling through a feed of updates and hitting reaction buttons wasn't serving to build anything meaningful. I cherish so many of the wonderful conversations I've had over these past few months, and I can't wait to have more!
Being busy: Like you, feeling busy can easily fool me into thinking I'm being productive. While there are times that being productive will fill my time and cause me to be quite busy, this is not the same as filling my time for the sake of being busy.
To remedy my tendency to be perpetually busy, I've actually been pacing myself carefully. This means that I've had to make hard choices about work and project priorities so that I can tend to what matters to me most, my family, my health, and our happiness. This means that the third season of the Changed Podcast has been pushed to summertime so that I have time to continue to deliver great content to my clients on collaboration, influence, and difficult conversations.
Sadly this has also meant that my free monthly workshops have also been on hold. I'm currently exploring ways to make content more accessible and I am open to ideas if you have them to share!
The soil I'm amending…
My systems: Most of what I'm doing in this arena will be boring and invisible from an outside perspective. But the effect of what is happening should make it easier for new people to work with me, easier for me to provide more value to you as fans, friends, and subscribers, and will serve to help me with that nasty weed of 'being busy' without any real purpose. You will likely notice, more correspondence (certainly more often than once a year), website updates, and easier ways for you to help your network of people take advantage of my services.
My attitude: For the last 6 months I've sounded like Chicken Little, "The sky is falling! The sky is falling!" With outrageous local politics, continual shifting in how people connect with each other to serve their business, a massive uptick in slimy sales emails in my email inbox and LinkedIn messages, and months of gloomy Oregon winter (which can turn me into a Negative Nancy), it would be easy to say "nobody cares about great communication anymore!"
But actually, (as you may have noticed) my services are needed more than ever. The state of the world is evidence that it's always a good time to hone great communication skills. So instead of giving in to the tempting choice of complaining to my amazingly patient spouse about how broken things are, I am spending my energy on helping people have better conversations so that brilliant people can reach solutions to the important challenges ahead.
The seeds I'm planting…
Travel: I am ready and willing to bring live interaction back again. As much as I love providing virtual training (and I'm sure there will be plenty of that to continue delivering in the near and distant future), you know as well as I do that there is important magic that happens when your conferences, team events, and internal workshops are held face to face. I am letting you know here and now, that if you're ready to bring your organization together, I can help with power-packed, experiential learning, wisdom sharing, and immediately implementable tools that will equip your people with smart ways to work together in this hybrid world.
Season 3 of The Changed Podcast: stay tuned. It's coming before the end of 2023 and it's going to be fantastic!
You! After the past couple of years, I am more passionate than ever about equipping people with the mindset and skill to have solution-driven conversations, breakthrough ideas, and greater happiness overall! Helping people enjoy higher functioning teams and more productive communication starts with you.
Look, disagreements are going to happen. Your workplace is no exception. With an increase in digital communication, more than ever before we are poised to misunderstand each other's intent, meaning, and perspectives. Understanding how to move through challenging conversations is a necessity in today's corporate world.
If you're ready to make communication meaningful and productive again, or if you know somebody who would benefit from my offerings, the future is now. Do not wait!
SO…What about your organization?
As we head into Q2, this is an important time to think about the weeds, the soil, and the seeds in your processes, your client communication, and even on your team.
One of the biggest weeds many people I've spoken with are ready to pull is needless conflict.
Companies are facing conflict over work environments and schedules that were nearly nonexistent 2 years ago.
There are strong feelings on whether or not to return to the office full-time, remain remote, or work in a hybrid configuration (not to mention growing discussion about moving to a 4-day workweek).
The time is now to learn how to have these conversations because they are not going away and the organizations that do these badly are going to continue to see a decline in best-in-class employees all too eager to jump ship for what seems like more favorable work environments.
Emotions are at all-time high and companies don't have the luxury of figuring out how to navigate this new environment.
Weed the seeds of discontent and plant the seeds of productive communication around areas of disagreement.
If you're interested in bringing these skills to your team, and in bringing out the best in people even when they're at their worst, let's talk.
I am wishing you an outstanding planting season!